G
olf Kin
gdom , Yamuna Expressway. K.B. Infratech Launches Luxury Township at Yamuna Expressway Golf Kingdom. Residential Plots, lets you shape your imagination into a dream dwelling. That gives you an opportunity to design your dream home to match your unique taste & lifestyle. On the outside you may choose to have a lush landscaped garden that give you refreshing views and a chance to be closer to nature.On the inside you can either have less number of rooms that are spaciously designed or more number of rooms that are efficiently designed. Overall you may describe these as"Self Styled Homes"
Kingdom plots in sizes of 110, 160, 225, 325, 475 sq. yds.

Exclusive clubhouse, Spa

Chip 'n' Putt Golf Course

Wide Roads upto 24 mts
Sailent Features
1.
Location- Plot no – TS- 3.Strategically located on the 150 wide (Yamuna-TAJ Expressway) which is within minutes of distance from the proposed Airport,Night Safari, Formula 1 Race Track, Gautam Budh University and ICC Cricket Stadium .
2.
Water Body- The incredible feature unique to GOD is a huge water body in the township that elevates the concept of luxury living to a different level. This has opened up new vistas of entertainment and also creating natural beauty and serenity alongside.
3.
Forest – One of the unique features of Golf Kingdom Township is the dedicated permanent green cover which is adjacent to its boundary. So that means you have your house next to the forest / green cover.
4.
Township – Come, live the pulsating life at a unique one-of-a-kind fully built up Township in India, the 100 acres Golf Kingdom. This Luxury Township in NCR boasts of well planned clubhouse and meditation centre.
5.
Civic Centre Packed with convenience and contemporary amenities, it is a mixture of commercial / retail / institutional / residential uses. It also features pedestrian friendly open spaces links.
6.
Neighborhood Through the synergy of multiple neighbourhoods coming together, the towns are formed with clear edges which help to define residents' identity.
7.
Eco- Friendly An eco-residential area with open spaces preserving natural environment, eco-retreats and hosting eco-activities.
8.
Sports Centre It comprises a 9 hole golf putting Course and other exciting sports facility like swimming pool, badminton, lawn tennis, table tennis, snooker, billiards, and basket ball etc in its world class environment.
9.
Utilities The utilities section includes power plant / back up facility and sewage Treatment plant
10.
Security Highly secured gated community through centrally monitored 3-tier security system.
Price & Payment
4047 Square meter = 1 Acre /1square meter = 1.196 sq.yrds

Cheque to be prepared in favour ofKARAN BULL INFRATECH PRIVATE LTD.
BOOKING AMOUNT IS 10% OF BASIC SALE PRICE


Construction Linked Plan
Flexi Linked Plan
Down payment plan
BASIC Rate per sq yds
Rs. 17,999
Rs. 17,999
Rs. 17,999
Less: Inaugural Discount
Rs. 1,000
Rs. 1,000
Rs. 1,000
Less: Plan Discount
Rs. -
Rs. 1,000
Rs. 2,000
Net Basic Sale price (BSP) per Sq yds.
Rs. 16,999
Rs. 15,999
Rs. 14,999
At The Time of Booking
10.00%
10.00%
10.00%
Within 30 day of Booking
7.50%
10.00%
40.00%
Within 60 day of Booking
7.50%
10.00%
45.00%
On Earth Filling
10.00%
15.00%
-
On Leveling
15.00%
5.00%
-
On Demarcation
15.00%
15.00%
-
On Start of Road Work
15.00%
15.00%
-
On Start of Internal Development
15.00%
15.00%
-
At The Time of Possession
5.00%
5.00%
5.00%
One Time Charges
Amount
IDC/EDC
Rs. 1,100 per Sq yd
External Electrification Chg. (EFC)
Rs. 500 per Sq yd
Lease Rent
Rs. 700 per Sq yd
IFMS
Rs. 600 per Sq yd
Club Membership
Rs 1,50,000
Putting Golf Green Charges
Rs 2,75,000
PLC
One PLC
5.00%
Two PLC's
8.00%
Three PLC's
10.00%
Type of PLC's: Park/Green/Golf/Forest/Lake View, Corner, Road (12/18/24/30/45 Mtr Wide)
Exclusively marketed by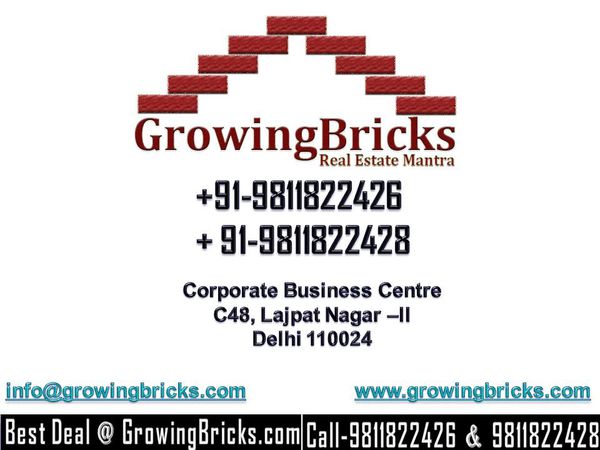 - Security of an all check transaction
- Unbiased Advice to help you find the right property
- Transparent deals handled with utmost integrity
- Hassle free Transaction
- No brokerage on purchase of fresh Properties